Working in a Series
2023-01-30
I've often been asked why I like working in a series. Here is my not too short answer.
I find that one of the biggest challenges for me, as an artist, is going through my photos and deciding on a subject to paint next. I have often spent hours (not kidding) doing this, only to change my mind the next morning. What a waste of time!! I have several folders on my desktop that say "Things to Paint."
I remember the advise of seasoned artist Nana Cook. I first met Nana when she was an artist in residence at the Old School House in Qualicum Beach. She told me to work on a series.
Thank you Nana. That's just what I started to do.
My first series was called "Prairie Whispers". Just imagine a relocated prairie girl residing on the west coast of Canada painting prairie scenes. That was what I knew and that is what warmed my heart.
I painted barns, elevators, grain fields, sunrises and sunsets; all things that "depicted the quiet beauty of the prairies." That series took off like wild fire. It toured around Sask. for several years. I sold most of the 50+ paintings.
I must admit, that was one series that was hard to let go. I just might revisit it someday.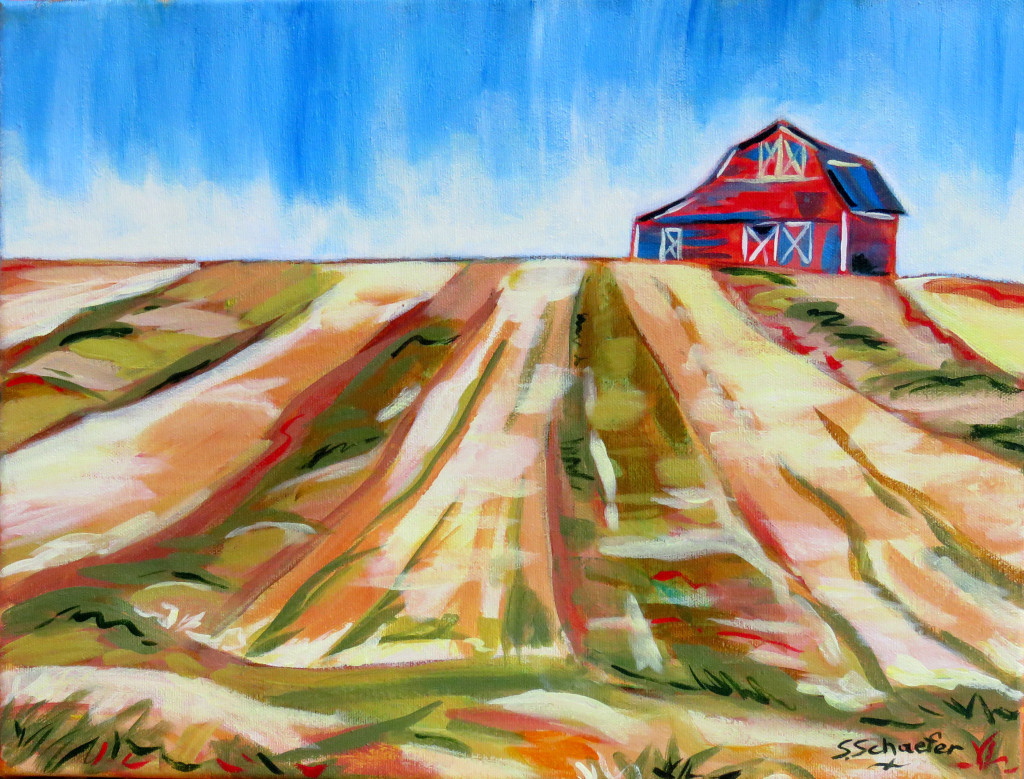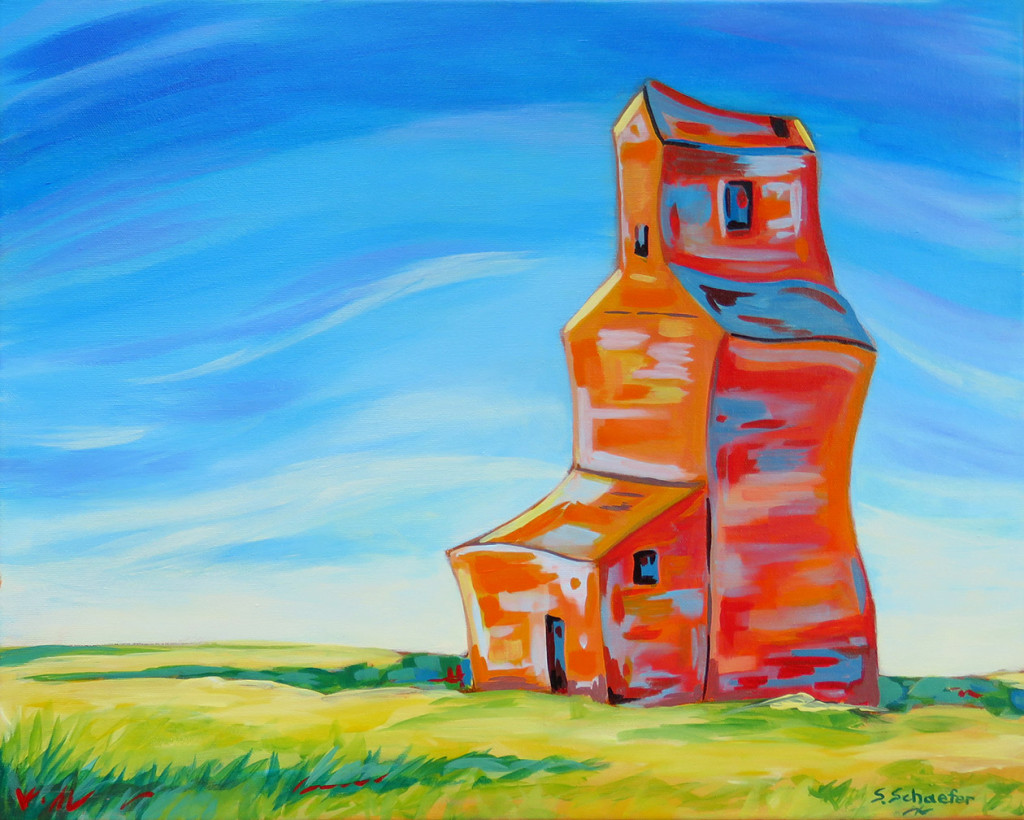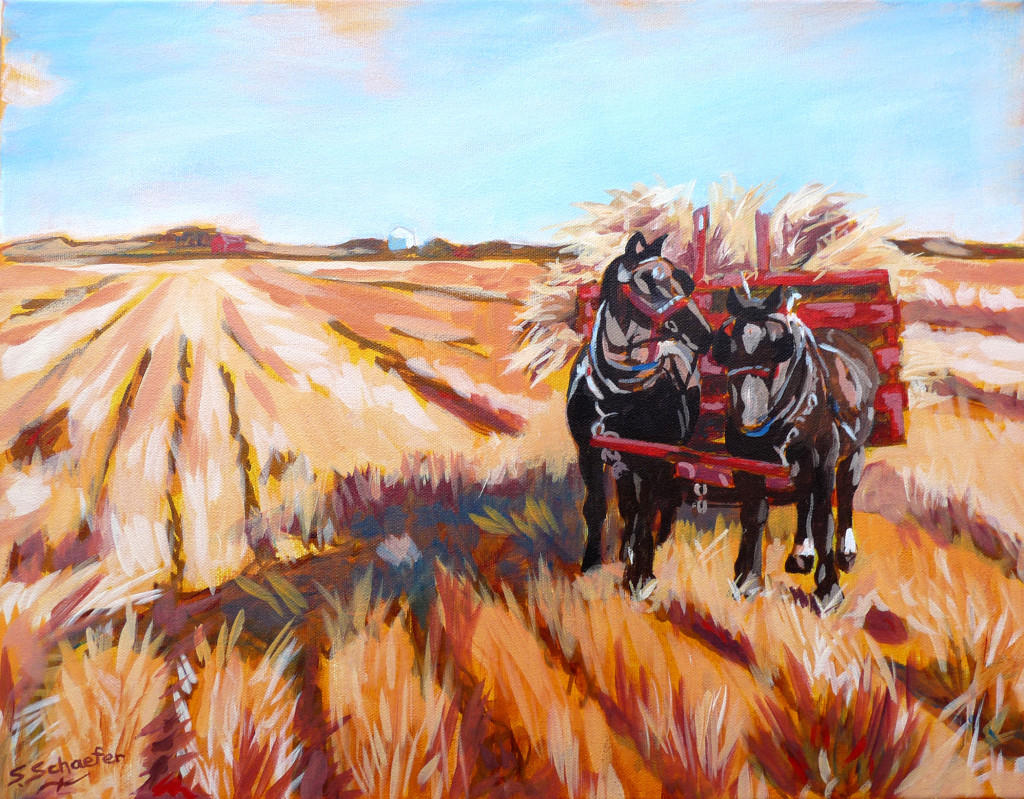 After that I started painting everything about flowers. Anyone who knows me knows how much I love to garden. "Floriography" made it's debut at the Old School House Art Gallery in 2019.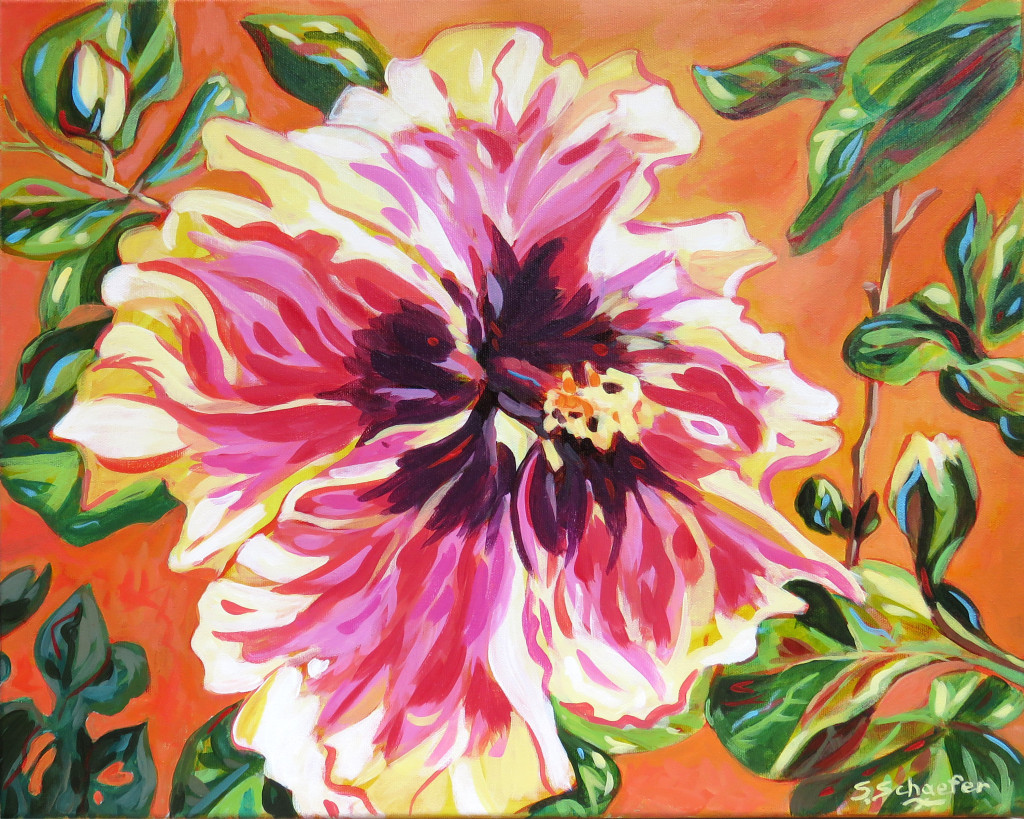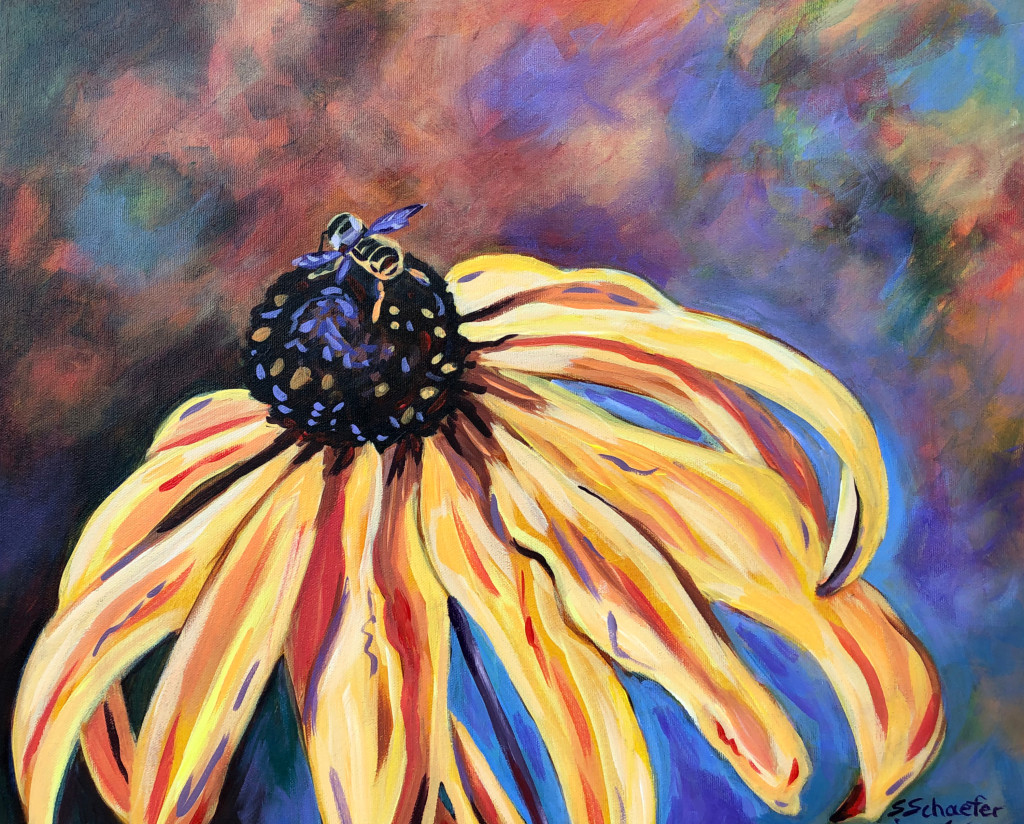 My next series was called "New Beginnings". I was heading into my 60th year, 20 years of painting and I felt a 'new beginning' was in order. That was a series of west coast paintings, as after all, I was now residing on the west coast of Canada. Two weeks into my show at the McMillan Arts Centre, my exhibition, the gallery and the world went into CoVid lockdown.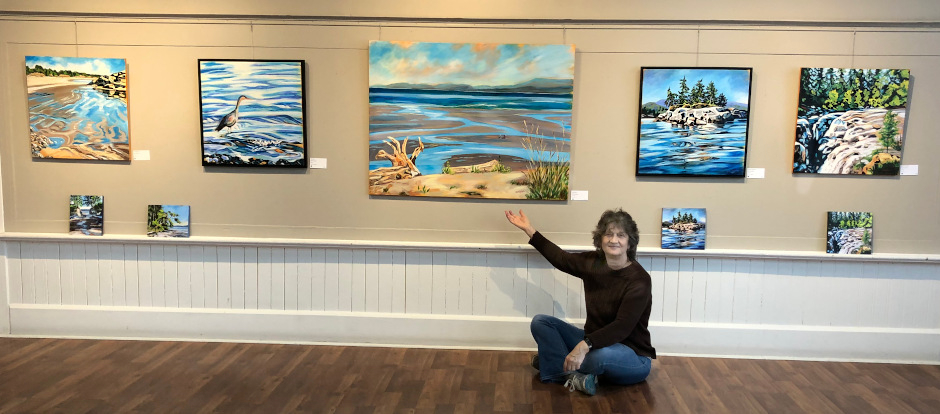 During the lockdown I devoured books, played with the dog, and did a bit of soul searching. I eventually decided that my next series would cover all of Canada. Wow, talk about having a 'Go Big or Go Home' attitude. This one took a lot of planning and 18 months to complete. But I did it and boy am I ever proud of my accomplishment. 25 paintings that represent our lovely and diverse home we call Canada.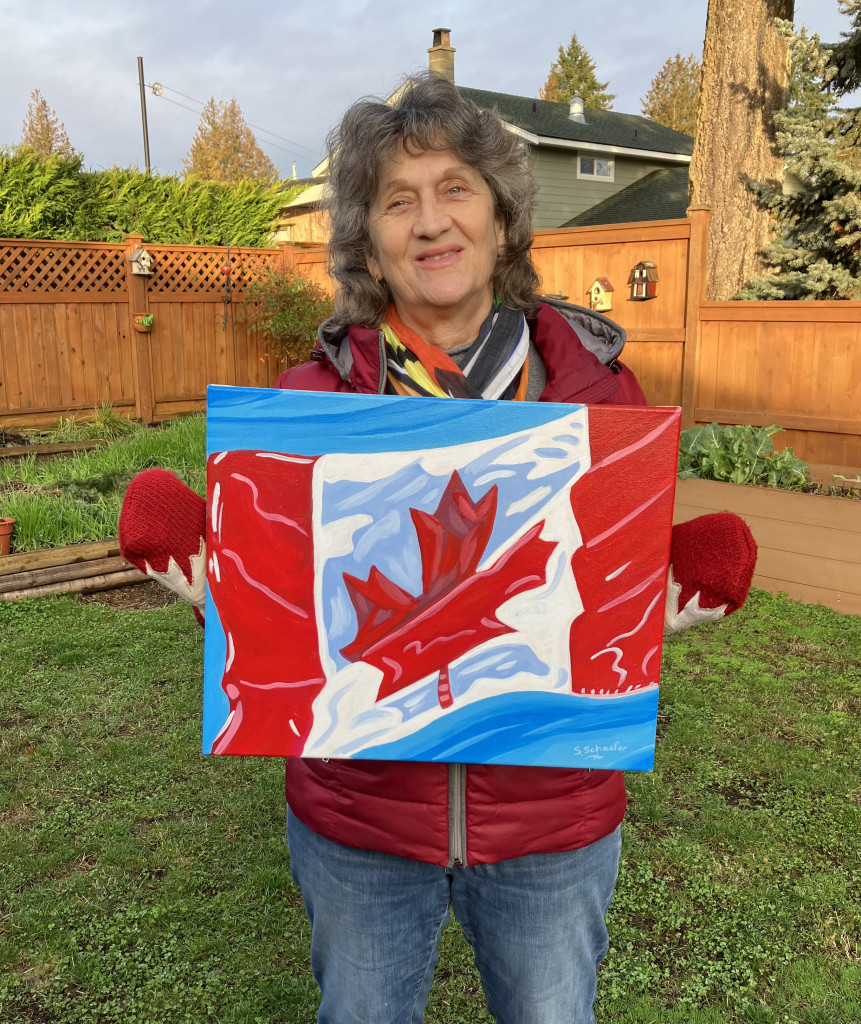 Working on a series keeps me focused. There is plenty of learning curves, struggles and frustration. But in the end it helps me stretch and grow as an artist. I have a theme in mind and I don't have to waste hours trying to decide what to paint next. I have a plan and I can follow through. Maybe it is my crazy organized personality, but it works for me.
I am flailing a bit right now, as it is the start of a new year and I have yet to figure out a theme or series for 2023 I do have a few sticky notes on my bulletin board about possible subjects. But for now I think I will just bask in the accomplishment of my latest series of 25 Canadian paintings and let the ideas flow.
What about you? Do you like working in a series?