Chace - our mini aussi
Early in 2019, I made the decision that this was THE year that I was going to get a new puppy. I wanted to get another dog – before I was too old.
We had a planned trip to Europe, so after getting back from Italy, we were getting our pup. I also had to go to Sask. in October, so we decided that the breeder would keep Chace until I got back.
On Nov. 2nd we picked up our baby. As we cuddled him and pulled out of the breeder's farmyard, he began to whale. He cried all the way home, Jeff white knuckled the steering wheel, and kiddingly said "Oh My God, what have we done!!"
Now we can not imagine our lives without Chace. His antics make us laugh throughout the day. He is brilliant, loyal, sensitive, sweet, gentle... on and on. And as our neighbours say, "He is the cutest dog on our block." Well that goes without saying. Our adventures with Chace are just beginning. We can't wait to see what an amazing dog he becomes.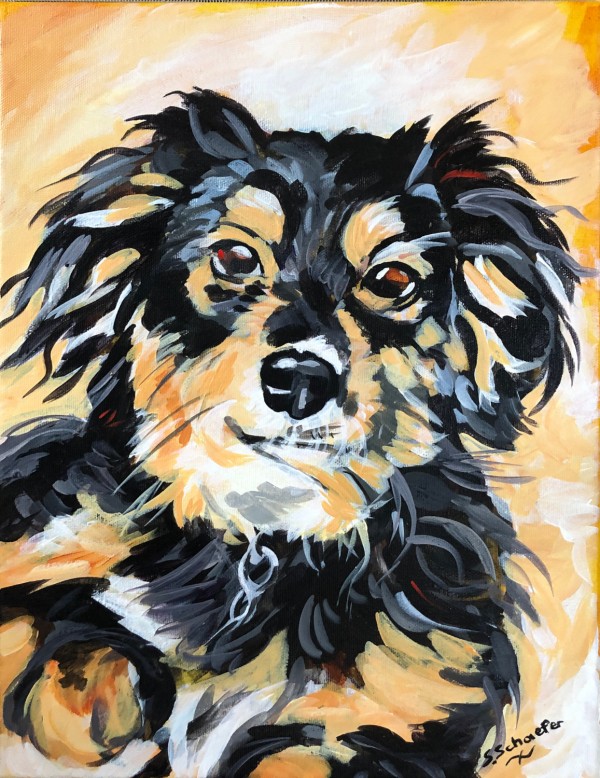 He is my fashion aficionado, he helps get the mail, he tells us when it's bedtime or nap time, he keeps us on track with our meals, and he even checks up on you when you are having a bath. He enjoys gardening and helps you dig out plants, he alerts us to what the neighbours are up to.
But more importantly he gives us unconditional love, he wakes us up each morning with kisses, he is beyond loyal, he keeps us moving around the yard and in life, with mini walks, frisbee and hide n seek in the backyard and endless zoomies. He keeps us living in the now, as dogs don't care about yesterday, they are just here and now, whether it is nap time, dinner time, or belly-rub time.