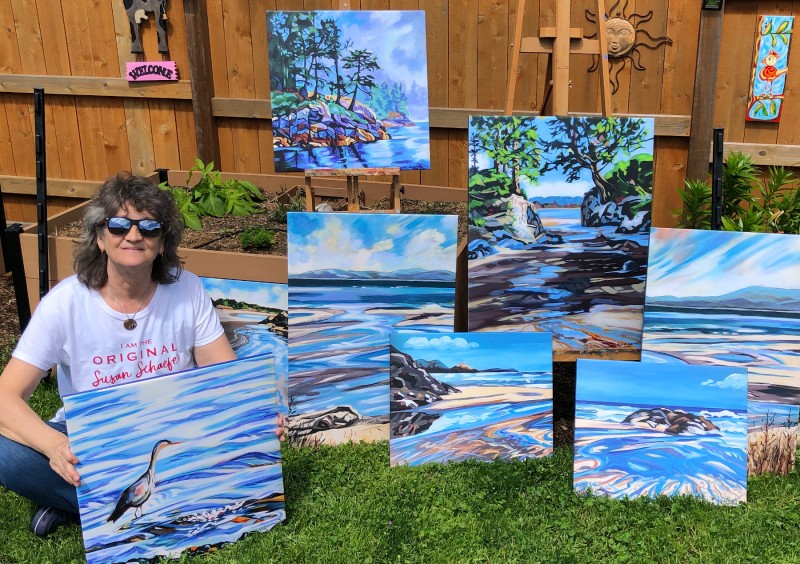 Susan Schaefer is a Canadian Fine Artist living in Parksville on beautiful Vancouver Island BC.

She is a well known art instructor in the Oceanside area, the Comox Valley and the Alberni Valley. She has studied with some of Canada's finest artists and finds joy in sharing her passion for the arts with her students.
She is also the creator and publisher of Island Arts Magazine, a digital interactive publication, entering it's 16th year.
Get my free newsletters for Hot off the Palette.
We offer Giclée Prints of all our original art work.
Testimonials

Just received a beautiful painting that I had commissioned by the artist of Susan Schaefer who lives in Qualicum Beach, BC. She did the painting of an elevator in my old home town of Lang, SK. It...

Laurel
BC