Prints
Did you know? 
You can have any original painting made into a beautiful giclée print.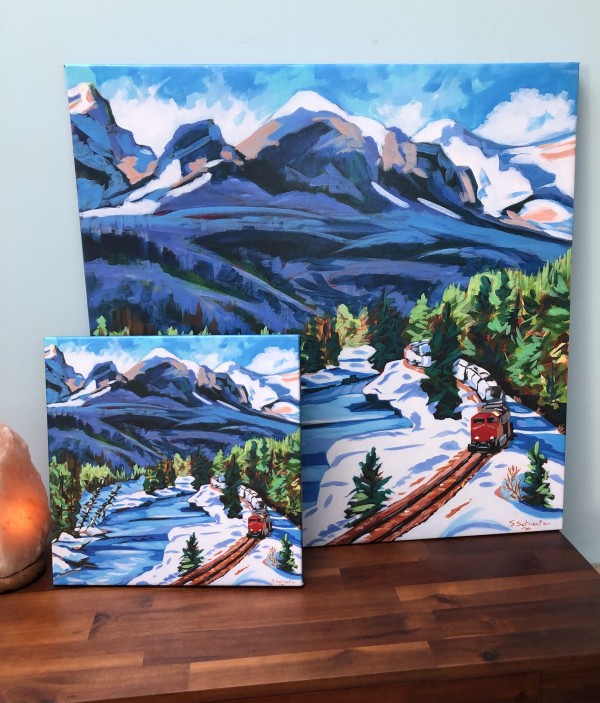 Perhaps there is a particular painting that has been sold, that you absolutely love. No problem, just pick a size and we can have a print made for you.
The giclées are printed on canvas, stretched and wired – ready to hang. We ensure the finest quality control. Every print is checked for excellence, prior to shipping.
Giclées are:
Affordable
Great for decorating a public area
Perfect for the first time art buyer
Make excellent gifts
What is a Giclée Print?
Giclée (zhee-klay) - The term "giclée print" refers to high resolution digital copies printed with archival quality inks onto canvas, fine art, or photo-base paper. This process provides better colour accuracy than other means of reproduction.


Giclées allow the artist to produce their work on-demand to almost any size giving them the ability to customize prints for a specific space, or to meet the unique requirements of a client.

 The quality of giclée prints is exceptional and is commonly found in museums, art galleries, and photographic galleries.
Sample Pricing:
8 x 10" - $100.
10 x 10" - $120.
10 x 14" - $165.
12 x 14" - $195.
14 x 14" - $235.

GST and shipping charges are applicable
~ contact us for pricing on larger prints ~
We can make any size you desire.
Note: the print size must be proportionate to the size of the original.